Zoning
Residential Zones Project
Housing Choice in Hamilton's Neighbourhoods
Brochure outlining statistics on Hamilton's projected growth and how we accommodate in existing neighbourhoods using a greater mix of housing.
The City of Hamilton's Comprehensive Zoning By-law No. 05-200 came into effect on May 25, 2005, and is being implemented in stages. This Zoning By-law applies to the entire City of Hamilton and is replacing the Zoning By-laws of the former municipalities.
The final phase of this project is focused on residential zones in the urban area. The purpose of this project is to implement the policies of the Urban Hamilton Official Plan to create consistent residential zones across the entire urban area of Hamilton.
Residential Zoning Timeline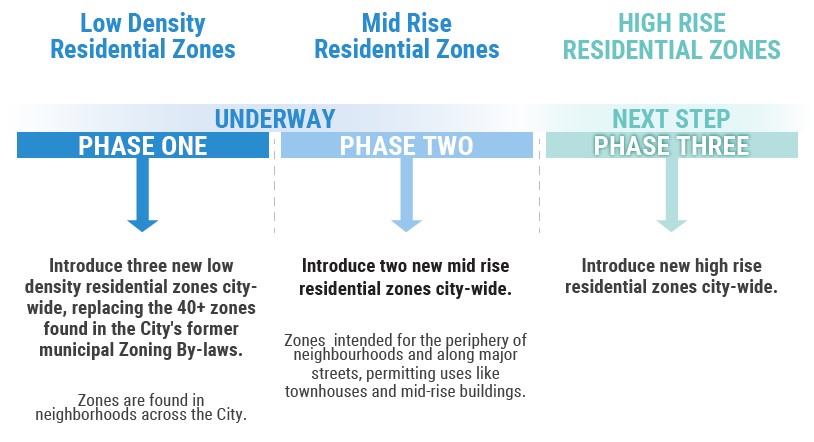 Learn More About
Project Phases
For Zoning Questions
Contact Us
For Building Permit Questions
Date modified
September 15, 2023