Water Outreach & Education
Children's Water Festival

2023
Hamilton Children's Water Festival
A free event coming to Pier 4 Park this spring.
Registration begins February 15, 2023 at 8 am.
The Hamilton Children's Water Festival in 2023 will take place in-person (with virtual activities available) and is an opportunity to educate students about the importance of water conservation, protection, awareness, respect, science technology, history and health. Teachers can register to attend one of three festival days. Space is extremely limited and spaces are filled on a first come, first served basis. Each activity is based on the Ontario Curriculum and are provided by our close community partners such as Green Venture, the Royal Botanical Gardens, the City of Hamilton, McMaster University and many more!
Who: Grade 4 Teachers and their students
What: Hamilton Children's Water Festival
Where: Pier 4 Park
When: May 30 to June 1, 2023
Why: To give students a new respect for water and the environment as well as make them aware of local water issues.
This is a free event
The ultimate goal is to foster decision-makers, initiate the process of behavioural change, to empower children to initiate change within their homes, schools and communities, and to encourage children to become catalysts for change by taking information and new found respect back to their own environment.
Please check back shortly for a complete list of activities
Children's Water Festival
Registration Information
To register, download and fill out the registration form. Registration opens February 15, 2023 at 8 am.
Download Registration Form(PDF, 194.84 KB)
Please email your completed form to [email protected]. Incomplete forms and forms submitted before registration opens will be returned. Please keep in mind that registration fills quickly. Hamilton Water is also providing online activities as an option for classes to take part (asynchronous). The activities will be made available on this page at the end of this page at the end of April 2023
Children's Water Festival
Logo Design Contest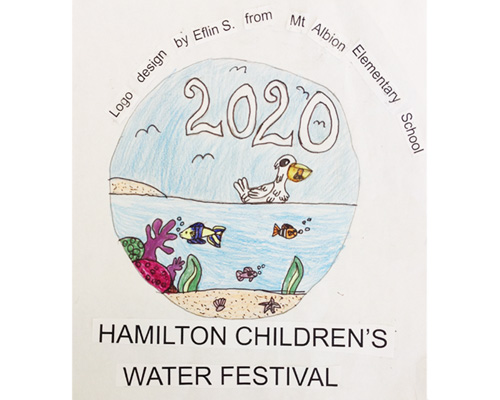 2020 Winner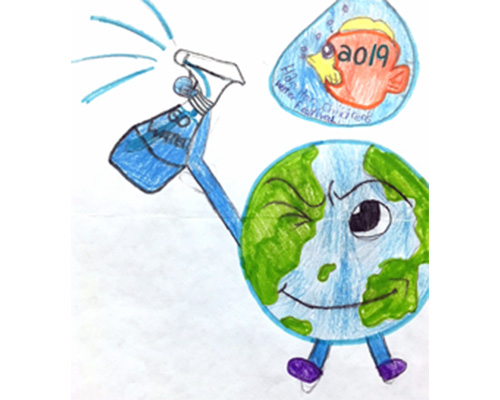 2019 Winner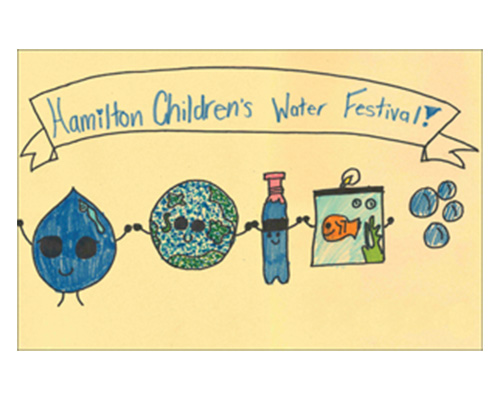 2018 Co-Winner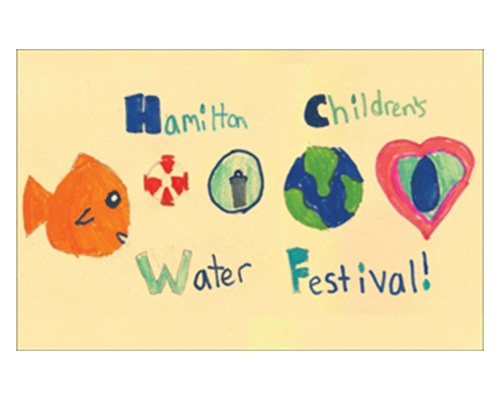 2018 Co-Winner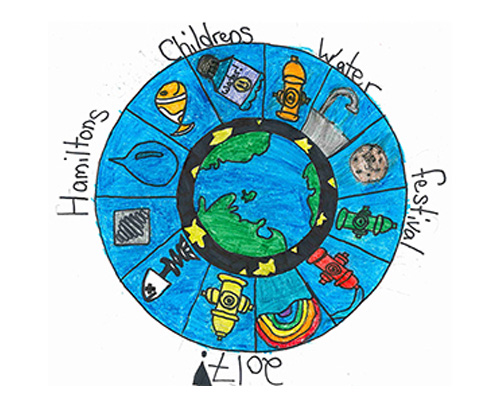 2017 Winner
Date modified
January 23, 2023