Walking & Pedestrians
Pedestrian Safety
The City of Hamilton, in partnership with the Road Safety Committee of Ontario, is committed to public safety and eliminating serious injuries and fatalities for all road uses.
The City of Hamilton reminds residents that with the increase in hours of darkness due to the time of year, pedestrians and motorists need to be looking out for each other and make eye contact when out on the road. In order to ensure pedestrian safety, motorists and pedestrians must respect each other and follow the traffic rules of the road. Drivers should avoid speeding, distracted and aggressive driving as these behaviours are dangerous and put pedestrians at risk.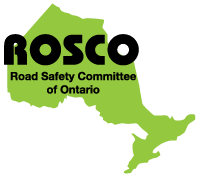 Safety Tips for Drivers & Cyclists
Pay attention to what's around you.
Watch for pedestrians who would like to cross the road.
Drive with caution when the road is clear.
Safety Tips for Pedestrians
Use caution when crossing streets.
Make it clear that you want to cross.
If there is a push button at the crossing, press it to activate the flashing lights.
Make sure the driver or cyclist has enough time to stop before you begin to cross.
Make sure the driver or cyclist sees you before you begin to cross.
Cross when traffic has come to a complete stop and you feel it's safe.
Date modified
September 01, 2022