Park Projects
Clear Skies Park

Engage Hamilton
Clear Skies Park Development
Submit your feedback on the proposed concept design and complete the online survey to provide your feedback on the playground structures and components you would like to see incorporated to the park.
Engagement closes September 8.
Clear Skies Park is a proposed neighborhood park located in at 45 Gunby Blvd in Waterdown, Ward 15. The neighbourhood park will be developed on an initial 2.7 Acre property parcel of 45 Gunby Blvd with a future expansion of the park on the lands to the North East.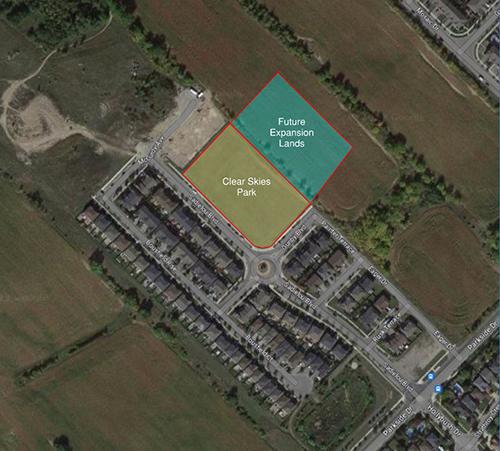 Date modified
August 08, 2023