Riding with HSR
Help Us (Re)envision the HSR

Stay up-to-date on news about (Re)envision
Email [email protected] and sign-up to receive our monthly updates.
Follow @HSR on Twitter.
Contact Jay Adams, Sr. Project Manager of Customer Experience & Innovation by phone 905-528-4200
What is (Re)envision the HSR?
Great transit is vital to helping the City achieve its vision of being the best place to raise a child and age successfully. That's why we're embracing the opportunity to look to the future by (Re)envisioning the HSR. We've engaged world-class experts at McMaster University's Faculty of Civil Engineering. Together, we'll map out the road ahead and envision a transit system that moves at the speed of Hamilton.
We can't do this without your help. We're engaging all Hamilton residents, including current and potential customers. We want to find out how you feel about our current service and what you need from us in the future. With your voice, we'll reconfigure our routes, evolve our schedules and improve our service. Our goal is to meet your needs today and exceed your expectations tomorrow.
(Re)envision is part of the 10 Year Transit Strategy
Hamilton City Council approved the strategy in 2015. It builds upon previous plans that considered how to prepare for moving people quickly and efficiently across Hamilton.

Description: Continue to refine the customer experience > Address current system deficiencies> Revise & apply service standards > Continue to add capacity until ridership exceeds system capacity > rapid transit corridors needed. 
For most of 2020, HSR focused on adapting to the pandemic in our community.  As a result, (Re)envision the HSR's project timelines and activities were temporarily paused. The important work to reconfigure the transit network and improve our customer experience is now getting back underway.
Based on feedback from almost 12,000 interactions with customers, residents and stakeholders, we've drafted six Guiding Principles. These will lay the foundation for future action plans such as new features for our service, a reconfigured network and routes that will be implemented over time, as well as customer experience improvements.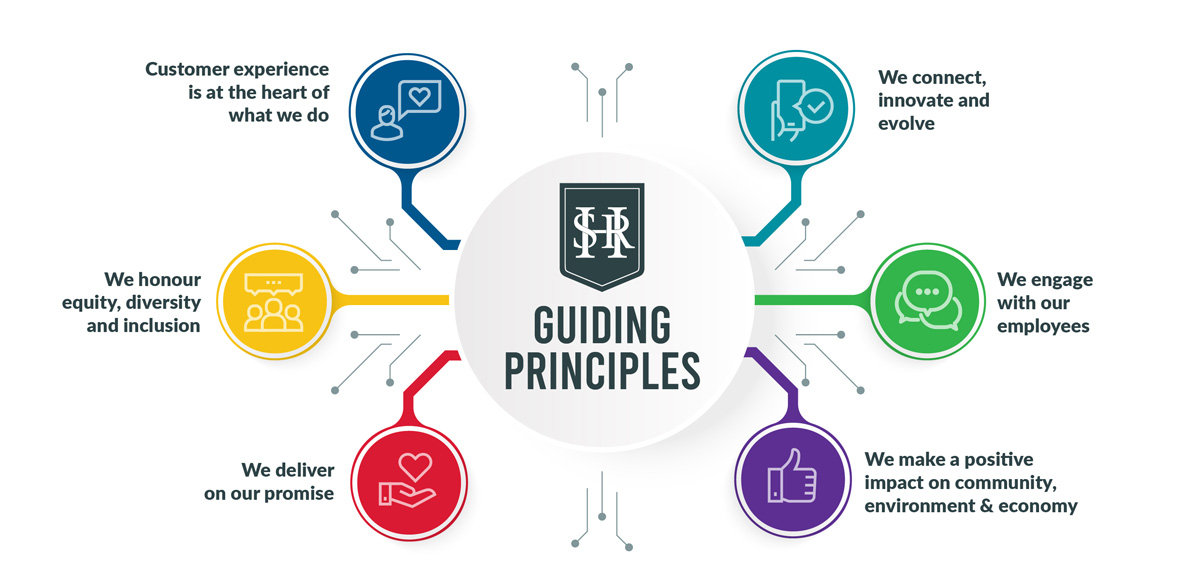 Description: HSR Guiding Principles. Customer experience is at the heart of what we do, We connect, innovate and evolve, We engage with our employees, We make a positive impact on community, environment & economy, We deliver on our promise, We honour equity, diversity and inclusion. 
---

Date modified
July 06, 2022