Environmental Assessments
Ancaster Elevated Water Reservoir

Contact Us
If you wish to receive further information about this project, to submit a comment, or to be added to the mailing list, contact:

Winston Wang, Project Manager
Water & Wastewater Planning
Call 905-546-2424 ext. 4092
Email [email protected]
The City initiated a Class EA study is to determine the preferred location to construct an elevated water reservoir providing floating storage for Pressure District 18 in Ancaster. The need for the Ancaster Elevated Water Reservoir was identified and documented in the City's Water and Wastewater Master Plan, which indicated an unbalanced water supply, with low pressure concerns in certain areas, limited redundancy, and insufficient capacity to service future system demands in the area.
Preferred Servicing Alternative: Alternative 2 - Construct a new elevated storage reservoir in Ancaster. In this alternative the HD018 Pumping Station would need to be upgraded.
Location: Study Area is bound by Power Line Road in the north, Scenic Drive in the east, Book Road in the south, and Trinity Road South in the west.
Study Status: Completed (Mar 2017)
Class: Schedule B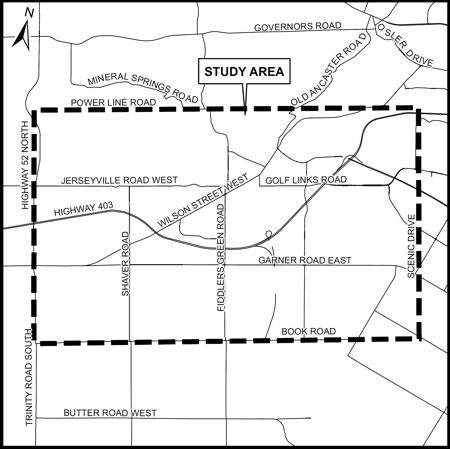 Date modified
2022-08-16 10:52