Park Projects
Woodlands Park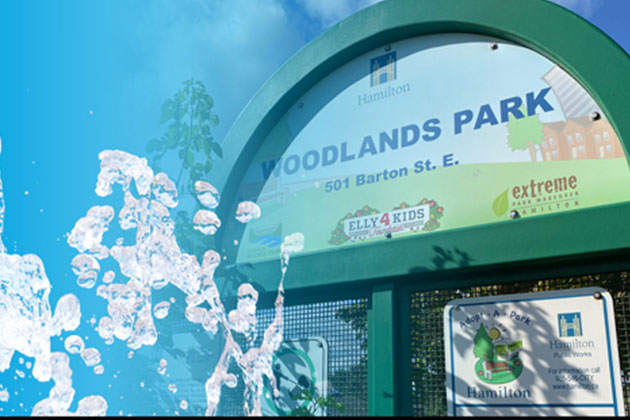 Woodlands Park Spray Pad
The City of Hamilton conducted consultation for the spray pad in Woodlands Park.
Woodlands Park is an existing 2.13-hectare neighbourhood park located at 501 Barton Street East within Ward 3 in Hamilton.
It is one of the City's oldest parks and currently contains several amenities including a playground, outdoor fitness equipment, a soccer field, a multi-use court, a fieldhouse building and parking lot.
This project includes the addition of a spray pad, sun shelter, seating and associated works. The spray pad will be centrally located within the park, along the existing path.
Next Steps
The project team is working towards finalizing the construction drawings and documents, the project will then be tendered and constructed. It is anticipated that the spray pad will be complete and ready for use in summer 2023.
Date modified
September 13, 2022