Water Pollution Prevention
Sewer Inspection Program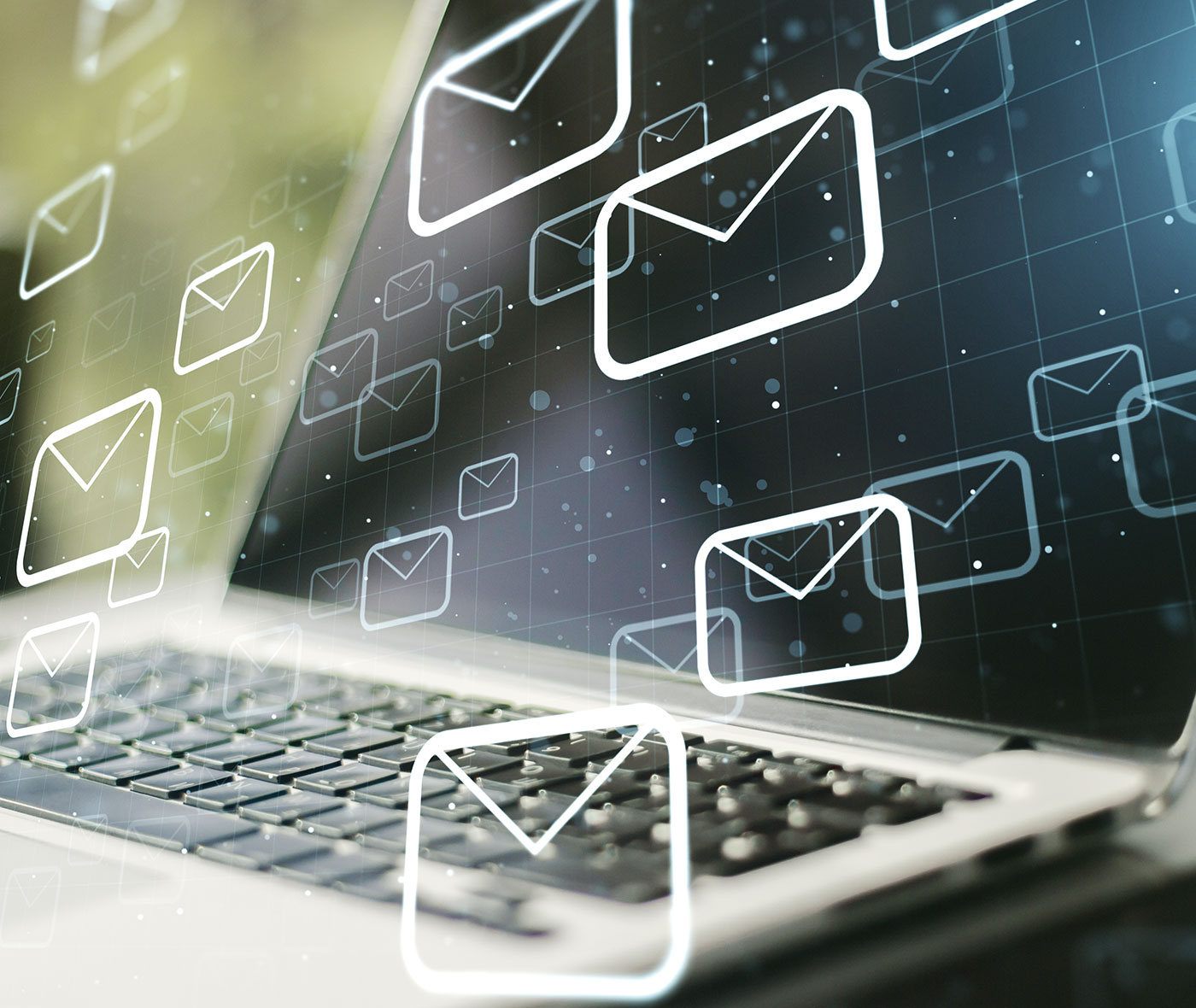 Sewage Spill Events e-Updates
Subscribe to receive alerts when a sewage spill from City infrastructure is discharged into the natural environment.
In December 2022, the City of Hamilton launched a risk-based inspection pilot program that focuses on identifying areas in Hamilton where combined or sanitary sewer pipes may be incorrectly connected to storm sewer pipes. This is called a cross-connection. 
A cross-connection occurs when a sanitary sewer (one pipe that collects wastewater from toilets, sinks, showers, laundry and other home drains), or combined sewer (one pipe that collects both the wastewater from our homes and businesses and stormwater from rain or melted snow) is mistakenly tied to a stormwater sewer (one pipe that collects rainwater and snowmelt from roofs, downspouts and/or foundation drains). Cross-connections result in spills which are prohibited under the Environmental Protection Act and are required to be reported and corrected.
Flow from sanitary sewer pipes and combined sewer pipes is treated differently than storm sewer pipes. Because sanitary pipes and combined pipes include wastewater, they need to be sent to a City wastewater treatment plant for cleaning before being released into the environment. These collection and treatment steps help the City protect the environment, meet legal and regulatory requirements and meet the City of Hamilton's commitment to a high-quality wastewater system. The wastewater system is operated in accordance with the City's Wastewater Quality Management System. Storm sewers on the other hand are meant to carry only stormwater (rain and melted snow) and therefore flow directly to nearby waterways and ultimately to the Hamilton Harbour.
As a result of the spill discovered by Hamilton Water staff on November 22, 2022, at the intersection of Wentworth Street North and Burlington Street East, Hamilton Water Wastewater Collection staff developed a pilot inspection program using a risk-based approach to proactively inspect and investigate the combined sewer system for cross-connections that would allow spills to the environment.
Pilot Program Approach and Progress to Date
There are four primary storm sewer outfalls identified in the pilot area, located in Ward 3 which receive combined sewer overflows. Because of the prevalence of combined sewer overflows to these outfalls, the focus of the pilot program has been to thoroughly investigate the combined and storm sewer maintenance chambers upstream of these four outfalls.
288 maintenance chambers within the combined sewer system were identified for inspection and to confirm whether Hamilton Water's Geographical Information System (GIS) accurately reflects what is observed in the field. The 288 maintenance chambers include those chambers that have a close proximity to a storm sewer and are not regularly inspected under other programs. The close proximity of a combined sewer and a storm sewer makes it more likely that an incorrect connection could be present. As these chambers are inspected, the discovery of any unmapped connections that do not exist in the City's GIS are immediately investigated. This may include closed circuit television camera inspections, cleaning, referencing historical drawings, and dye testing to confirm the purpose and function of the unmapped connection.
In January 2023, Hamilton Water staff who were inspecting a combined sewer maintenance chamber at the intersection of Myrtle Street and Rutherford Avenue noticed an odour coming from a nearby storm sewer maintenance chamber. Upon investigation, staff identified a combined sewer pipe that was discharging into the storm sewer maintenance chamber. As a result of this unexpected finding, the pilot program was adjusted, and 339 storm sewer maintenance chambers were added to the inspection program. 
The risk-based inspection approach has proven very effective. Since the launch of the program, Hamilton Water staff have identified previously uncharted connections within the sewer system where flow from the combined sewer is diverted to the storm sewer during heavy rain events. These connections regulate sewer flows and are necessary to prevent localized flooding and sewer backups. The City's GIS system has been updated to capture these connections and they have also been added to the City's maintenance inspection program. Hamilton Water staff have also identified improper cross connections which have been corrected preventing additional spills to the environment.
As of March 20, 2023, staff have completed 100% the following inspections
288 combined sewer maintenance chambers
346 storm sewer maintenance chambers
As part of this pilot, the City identified three spills. While all inspections as part of the pilot program are complete, ongoing maintenance inspections will continue, and spills identified as part of these inspection programs will be shared via the map below.
Sewer Inspection Program
Sewage Spills from Hamilton Water Infrastructure
The mapping tool below provides information relating to sewage spills originating from City of Hamilton wastewater infrastructure that have been identified through the City's risk-based inspection pilot program, or through other means.
Wentworth Street N & Rosemary Ave
Spill Discovery Location: Manhole located in front of 330 Wentworth St., Hamilton. 
Spill Discovery: Wednesday Aug. 2, 2023
Spill Discovery Method: Plant Operations Supervisory Control & Data Acquisition (SCADA) alarm notification
Background / Cause: Gate closed for maintenance activity resulted in overflow in upstream weir.   
Corrective Action: Gate opened upon alarm notification.  Standard practices for preventative maintenance at the site including gate operation will be reviewed and adjusted as necessary to prevent a reoccurrence.
Remediation Completed: None
Estimated Volume: Estimated volume at approximately 20L.
Estimated Duration: Approximately 10 to 15 seconds.
Cost of Repair: No cost.
---
Main & Tisdale
Spill Discovery Location: Sewer Regulator located at Main Street East and Tisdale
Spill Discovery: July 5, 2023 through scheduled monthly inspection
Spill Discovery Method: Regulator Inspection completed monthly at this location via Go-Pro
Background / Cause: Debris build up in sewer downstream of the regulator.
Corrective Action: Sewer flushed and spill eliminated within 2 hours of discovery
Remediation Completed: July 5, 2023
Estimated Volume: Unknown. Debris built up between June 6 and Inspection on July 5. Flow estimated at 180 Litres a day.  
Estimated Duration: Unknown. Maximum of 29 days.
Cost of Repair: Approximately $400 for contractor flushing.
---
Wentworth Street S & Main Street E
Spill Discovery February 17, 2023 through maintenance repair work
Background / Cause A suspended stainless-steel trough, which carries combined sewage through a maintenance chamber, was found to be trickling combined sewage from the trough to a larger box storm sewer beneath it.
Corrective Action Parging was completed inside and outside of the trough ensuring a full seal.
Remediation Completed February 18, 2023
Estimated Volume Unknown
Estimated Duration Unknown
Cost of Repair - Excluding staff time $4,146
---
Kinrade Ave
Spill Discovery January 18, 2023 through sewer inspection pilot program
Background / Cause A single residential sewer lateral was connected to the proper sewer (a combined sewer), however, a design issue at this location may have allowed some of the sanitary sewage from this home to discharge to the overflow pipe leading to the storm sewer during dry weather.
Corrective Action The sanitary sewer lateral was rerouted into a new location within the combined sewer.
Remediation Completed January 19, 2023
Estimated Volume 0.47 million litres
Estimated Duration 41 years
Cost of Repair - Excluding staff time $7,308
---
Rutherford Ave and Myrtle St
Spill Discovery January 9, 2023 through sewer inspection pilot program
Background / Cause An improper connection between a combined sewer and a storm sewer allowed combined sewage to outlet directly into the Hamilton Harbour. Records indicate the connection causing the spill likely occurred in the latter half of 1996 during a City of Hamilton capital construction project on Rutherford Ave.
Corrective Action The sewer was reconfigured by installing an additional maintenance access hole and connecting the combined sewer on Rutherford Ave directly to the combined sewer on Myrtle St.
Remediation Completed January 11, 2023
Estimated Volume 59 million litres
Estimated Duration 26 years
Cost of Repair - Excluding staff time $37,529
---
Burlington Street East and Wentworth Street North
Spill Discovery November 22, 2022 through sewer inspection pilot program
Background / Cause In 1996 a hole was incorrectly put in the combined sewer pipe by a City contractor. The hole led to a combined sewage spill into a large storm sewer that was discharging into Hamilton Harbour.
Corrective Action The sewer was reconfigured so that the combined sewage is now flowing properly into a sanitary sewer.
Remediation Completed November 23, 2022
Estimated Volume 337 million litres
Estimated Duration 26 years
Cost of Repair - Excluding staff time $29,830
---
Sewer Inspection Program
Frequently Asked Questions
Date modified
August 30, 2023