Environmental Health & Hazards
Climate Change & Air Quality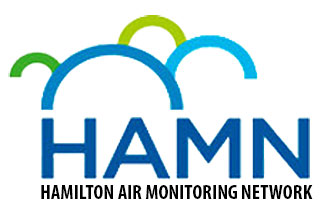 Air Monitoring in Hamilton
Air monitoring collects outdoor air quality data that is used to identify local sources of air emissions and evaluate potential health impacts on humans.
Climate change refers to the long-term change in average weather patterns resulting from the release of greenhouse gases such as carbon dioxide, methane and nitrous oxide into the atmosphere.
Cities are major contributors of greenhouse gases, or GHGs. According to the Organisation for Economic Co-operation and Development, cities are home to more than 50% of the world's population, contribute to about 70% of worldwide emissions and use 2/3 of the total energy worldwide.  Urban households, industries, transportation and infrastructure within cities are key sources of greenhouse gases.
Human activities affect climate change by increasing GHGs, resulting in temperature change.  These temperature changes alter weather patterns.
Date modified
September 04, 2022