Property
University District Safety Initiative

Nuisance Party By-law
Hamilton's Nuisance Party By-law helps all residents do their part to ensure community safety and to foster good relationships within our neighbourhoods.
To address unsafe and disruptive behaviour that often accompanies nuisance parties that have historically occurred during large unsanctioned parties in the fall season and St. Patrick's Day, the City of Hamilton and Hamilton Police Service have implemented the University District Safety Initiative (UDSI).
University District Safety Initiative in relation to Hamilton's Nuisance Party By-Law involves areas where large unsanctioned gatherings are recurrent. The UDSI for the City of Hamilton encompasses the western section of the Westdale neighbourhood and the Ainslie Wood neighbourhood.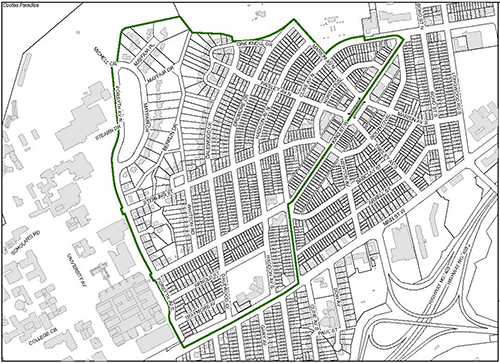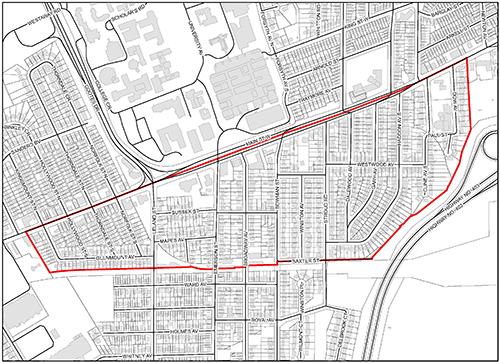 University District Safety Initiative Maps(PDF, 862.73 KB)
The UDSI is in effect during a specified time, date, and location. During the specified time period the University District will be subject to zero-tolerance enforcement to minimize negative effects of ongoing nuisance party and ensuring those involved are held accountable.
The University District Safety Initiative is in effect Thursday, September 14 at 11:59 pm to Sunday, October 1 at 11:59 pm
Large unsanctioned gatherings in communities that have post-secondary institutions are a growing area of concern across Ontario. Responding to these events puts strain on the City of Hamilton and its services including Police, Fire, Paramedics, Municipal Law Enforcement and Public Works departments. The communities that comprise off-campus neighbourhoods are directly impacted by these events, damaging their sense of community safety. Residents and visitors are reminded to be a responsible host, be a respectful guest, and to be a good neighbour.
Charges, penalties, remedial costs
An individual charged under the Nuisance Party Bylaw may be required to appear before a justice of the peace at the Ontario Court of Justice. A conviction by the Court may result in a fine, probation, or other orders. The Court docket, which includes the defendant's name, is public information and can be viewed by the public.
If charged an individual host, property owner, or attendee can face up to $10,000 for a first offence and $25,000 for any subsequent offence related a nuisance party.
In addition to fines or penalties, people who conduct or host nuisance parties may be liable for remedial costs for fees from first responders, and/or municipal law enforcement officers and City of Hamilton for attending the scene. These costs may be recovered by action or by adding the costs to the tax roll and collected in the same manner as property taxes.
| Administrative Penalties | Set Penalty |
| --- | --- |
| Sponsoring, conducting, continuing, hosting, creating, causing, allowing or permitting a Nuisance Party | $500 |
| Attending a Nuisance Party | $300 |
| Owner/occupant allowing, causing or permitting a Nuisance Party | $300 |
| Using a Highway that has been closed without authority | $300 |
| Removing or defacing any barricade or Highway sign without authority | $300 |
| Failing to comply with order to cease Nuisance Party | $400 |
| Filing to comply with order to leave Premise  | $300 |
| Obstructing an Officer | $400 |
Register a by-law complaint
Residents can report a Nuisance Party or Noise Infraction to the City's Licensing & By-law Services Division at 905-546-2782 or [email protected]. For after hours, urgent complaints that are an immediate health and safety concern call 911
Date modified
September 29, 2023