Real Estate
Lease Opportunity at 71 Main Street West, Hamilton

Questions about this property?
For Lease: Food Service Opportunity @ City Hall
Seeking a qualified and experienced food service operator with catering experience to operate a casual quick service food outlet at Hamilton's City Hall, serving both City staff and the public coming into City Hall.
For a term that would commensurate based on the requisite investment to be made into the premises by a prospective tenant, following successful negotiations and Council approval with a selected party that is experienced to undertake establishing and operating such a business enterprise at Hamilton's City Hall.
This food and beverage facility at Hamilton's City Hall, formerly operated by Country Style Food Services, provides for a year-round quick service operation with seating and includes a seasonal outdoor patio, as well as a non-exclusive office catering opportunity. However the premises does not provide a kitchen and exhaust thereby limiting the ability to cook or prepare hot meals on-site.
It is fully expected that a selected party for discussion and potential negotiation will be fully committed to investing in upgrading both the premises environment and food services experience to those working in or visiting Hamilton's City Hall.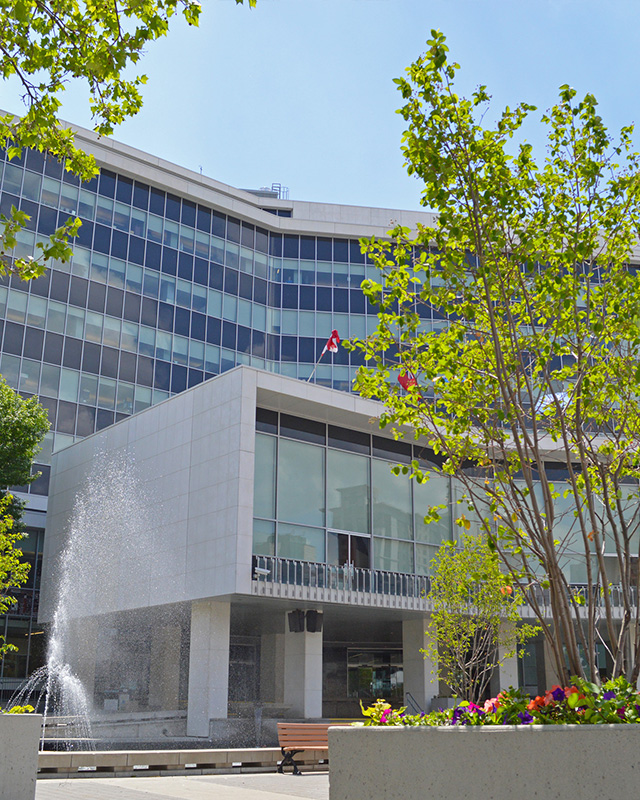 Property Details
Address: First floor space at City Hall, 71 Main Street West, Hamilton
Description: Ground level quick service cafe premises with outdoor patio
Premises area: 1,396 square feet plus outdoor patio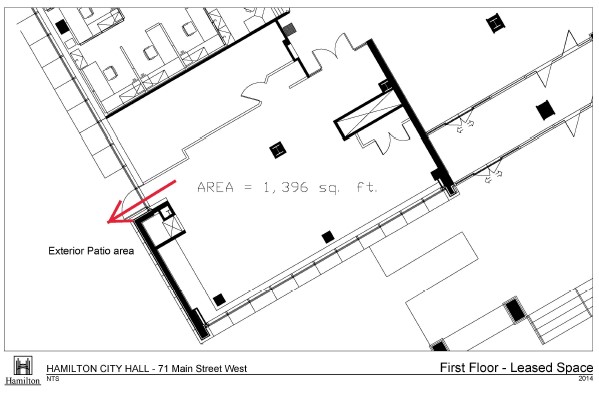 Leasing Framework
Premises is to be assumed "as is" including remaining existing leasehold improvements and equipment.
No on-site cooking such as grilling or deep frying is permitted.
Non-exclusive catering service opportunities within City Hall.
All requisite leasehold improvements, furniture, equipment, premises fit-up and design are to be the sole responsibility and expense of a prospective tenant.
City expects that the outdoor patio area will be an intregal part of the premises design and cafe business operation.
Responses may be submitted any time and the City reserves the right, in its sole discretion. to pass on any submission received which fails to satisfy the objectives of the City as set out; or the City may elect not to continue to pursue a cafe operator for the premises.
Date modified
October 26, 2022