Registered Programs
Adapted & Inclusive Registered (3-30 years)
Programs designed for persons with special needs/disabilities are offered at select recreation centres through the use of program design, activity modification and reduced staff ratios.
Participants are welcome to bring their own assistive device, service animal or support person at no additional charge.
---
Inclusion Support Program
The Recreation Division offers trained staff to support children and youth with disabilities or special needs to participate in recreation programs offered. This program is subsidized by the Recreation Division, at no additional cost to the family. Support is available for select Recreation Programs based on availability. 
Contact [email protected] for more information.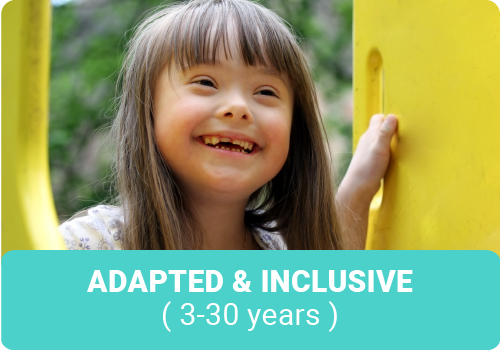 ---
New Program
Sensory Social
Designed for children (3-11 years) and youth (12-21 years) living with disabilities to attend with their own support person (or family member). The Sensory Social program provides opportunities to engage in a fun, multi-sensory environment. This will include shared time in our community Snoezelenook as well as planned games and activities by staff.
Note: Program is 1.5 hrs with 10 to 15 mins allotted to each person in the Snoezelenook + participating in planned activities or crafts.
---
Date modified
November 24, 2022