Construction in Your Area
Real Time Control Glen Road Sewer Chamber Construction
Project Details
The Glen Road Sewer Chamber is located underground in the middle of Glen Road and will undergo capital construction to improve control of combine sewer flows to the wastewater treatment plant. Included in the scope of work are full road closures on Glen Road between Macklin Street North and Tope Crescent to accommodate the excavation and replacement of an existing chamber.
Start date: April 2023 | Expected end date: February 2024
What to expect during construction
The full road closure is scheduled to start June 5 and last approximately five months.
Construction vehicles and equipment will be required on site to facilitate the chamber removal and construction.
Detours for local traffic and pedestrian sidewalks will be posted.
Local street parking will be impacted in the construction area identified.
Construction works will occur Monday to Friday, between the hours of 7 am and 7 pm.
Further updates will be posted as required.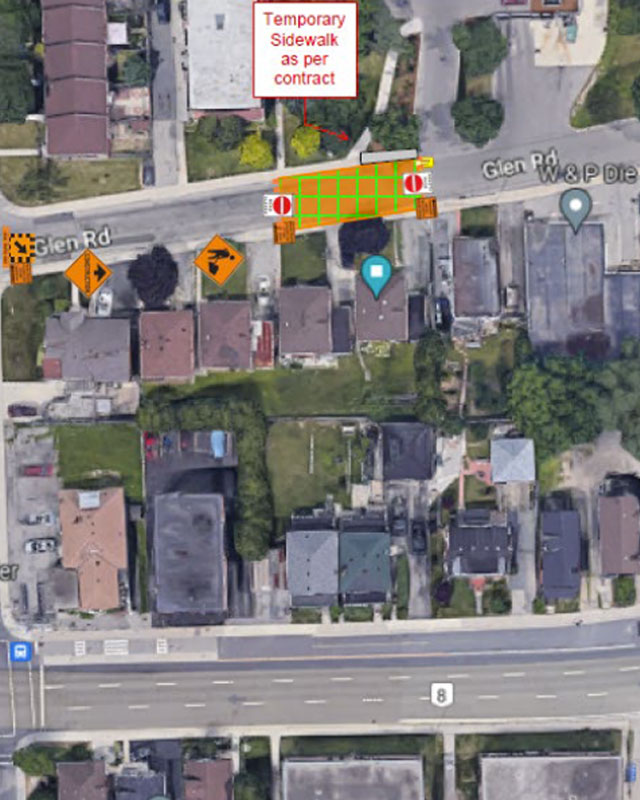 Date modified
May 31, 2023